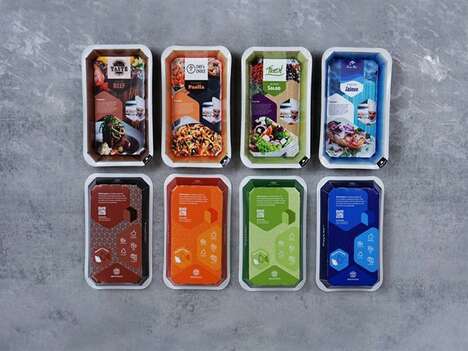 AR Packaging, a leading European packaging company, has announced the launch of 'TrayLite,' a fully recyclable packaging solution for ready-made meals and chilled foods.
According to the company, 'TrayLite' was developed to meet the growing demand from brands looking to offer customers plastic-free packaging. In addition, AR Packaging looked to innovate in the space of ready-made meals specifically as it recognized the major potential within this burgeoning market.
The fiber-based 'TrayLite' presents a viable alternative for brand's currently using plastic trays. More specifically, the eco-friendly tray solution is made from sustainably sourced cartonboard lined with high barrier mono films to allow for superior shelf-life longevity. Moreover, the components of the tray — the tray body, the liner, and the kidding film — are entirely recyclable, supporting the development of "circular packaging" solutions.
Image Credit: AR Packaging