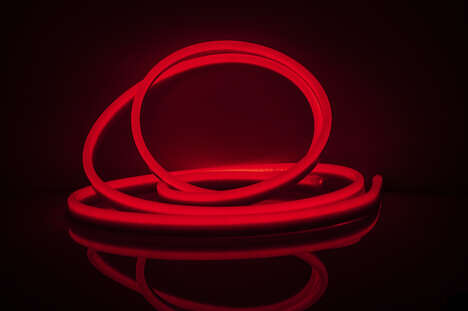 Perspex Distribution, a leading distributor of cast acrylic and thermoplastic products, has launched the 'LED Neon 10,' a highly flexible neon-effect lighting tube designed to allow sign makers to produce complex signage patterns with ease.
The 'LED 10′ will be available to purchase in four sizes: 4mm, 8mm, and 12mm wide flexible profiles. These highly customizable lights can be used to make many things, from standard lettering and company logos to decorative accent lighting. This is thanks to the lights' malleable silicone base, which can be easily manipulated into endless shape variations.
The new range is available in a number of coloring options, from bold and vibrant hues to multiple white light variations. Moreover, this versatile product can even be applied to small spaces, with options for cutting increments at just 10mm apart.
Image Credit: Perspex Distribution