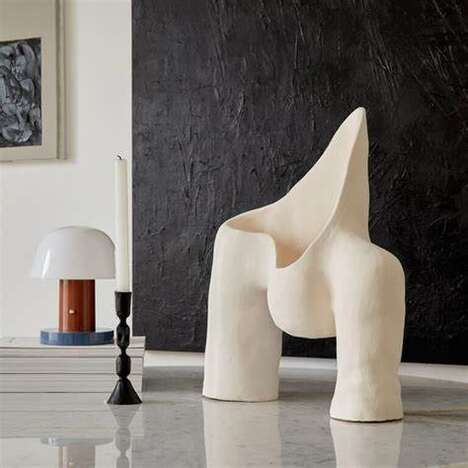 Designer Jan Ernst has sculpted a lamp that emulates the female form. Dubbed the Womb Lamp, this new table light boasts quality illumination and a unique aesthetic.
Inspired by the South African landscape, Jan Ernst designed this lamp to embody a "primeval energy." The light comes in two variations: the Womb Lamp made of white stoneware, and the Womb Lamp II made of red terracotta. Both designs speak to the mountainous terrain and rocks found in Cape Town's Cederberg region. The artist spent a great deal of time exploring the Cederberg region and was inspired by the mysterious and ancestral feeling felt in the mountains.
The designer wanted the sculpted piece to evoke a primal feeling and used the natural female form to accomplish this aesthetic. The Womb Lamp emits a soft glow – similar to the light produced by a campfire – which further plays on this theme of primeval energy.
Image Credit: Galerie Revel