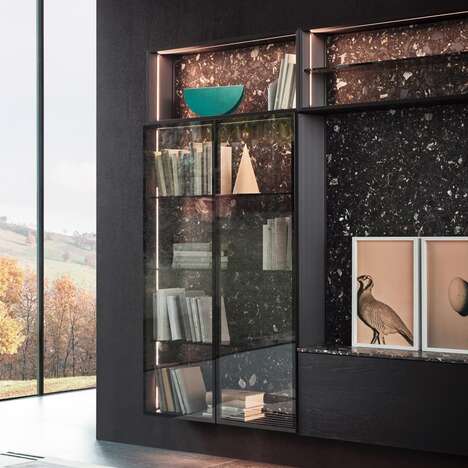 Designer Garcia Cumini and Italian kitchen company Cesar unveiled a new contemporary modular wall system. Named Dressup, this modular unit will complete any interior space. The new Dressup line can be arranged and personalized to best suit each area, whether for a kitchen, a living room, or a hallway.
The line consists of a series of interchangeable systems and door frames, all of which are available in various finishes – including ribbed aluminum, champagne, and bronze. The units can even be completed with Cesar's numerous splashbacks, which lend a solid and refined finish. Although the system can fit any space, the line was designed primarily with the kitchen in mind. The Dressup can be paired with shelving units to create storage spaces for kitchen appliances, which will help save worksurface space.
The Dressup line can be explored via Cesar's website.
Image Credit: Cesare