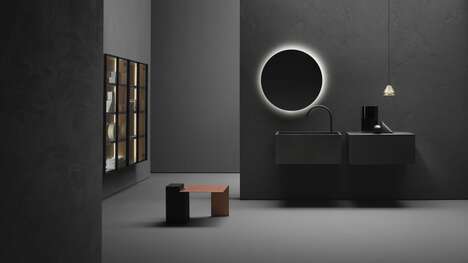 Falper, an Italian bathroom furniture brand, has commissioned designer Victor Vasilev to create an elegant new bathroom collection.
The new Minimum collection features a series of wall-mountain washbins and freestanding shelves, all of which hold strong geometric and angular forms. Victor Vasilev was inspired by artist Donald Judd who is known for his expressive yet simplistic geometric volumes.
Vasilev favored simple designs as he believes it helps define the relationship between the space and the person. The modular washbins and shelves are available in various sizes and can be personalized into unique combinations. The natural marble and wood materials are finished with high-performance compounds – Cementobasic and Cristalplant Biobased Active – to ensure the product's durability. The Minimum collection has a rather mysterious allure and is sure to elevate any bathroom.
Image Credit: Falper