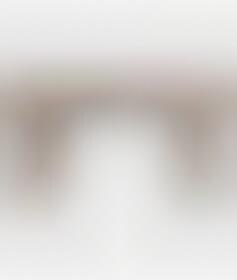 French architect Charlotte Perriand collaborated with Cassina to redesign and reissue the Petit Bureau en Forme Libre Pro writing desk.
Originally designed in 1956, this desk is made for small spaces and features an asymmetrical form with smooth and curvilinear edges. This 2021 reimagination stays true to the original design, though adds a few contemporary features that make the desk suitable for professional use. Charlotte Perriand's rendition features non-slip leather padding, power units, and a strong metal structure that can hold heavy tech devices.
The Petit Bureau en Forme Libre Pro is made with Canaletto walnut as the natural wood enhances the desk's curved and natural form. The cable entries are upholstered in leather, and customers can choose between black or tobacco hues.
Image Credit: Cassina