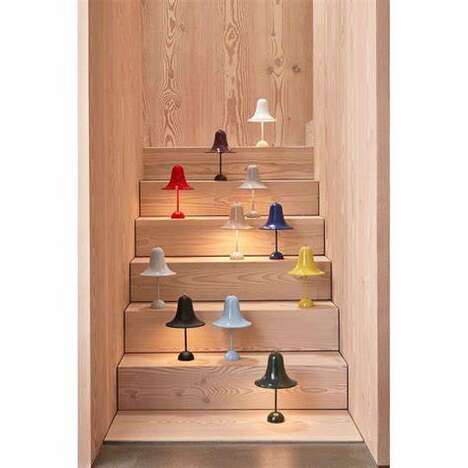 The light manufacturer Verpan has released a portable rendition of its iconic Pantop light.
Designed by the Danish designer Verner Panton, this light boasts a charming and sleek design. To create this smaller rendition, Verner Panton drew on his original design for the bell-shaped Pantop light. Dubbed the Pantop Portable, this new light is designed to follow homeowners around the house. A Verpan spokesperson explains, "making the Pantop Portable adds a level of usability and flexibility that allows you to bring the light with you – from room to room."
The design stays true to Panton's original creation; however, it uses upgraded technologies and materials. The lights are available in various vivid colors, and all are finished with a shiny gloss. The lights are completed with dimmers, helping create whatever atmosphere the homeowner desires.
Image Credit: Verpan