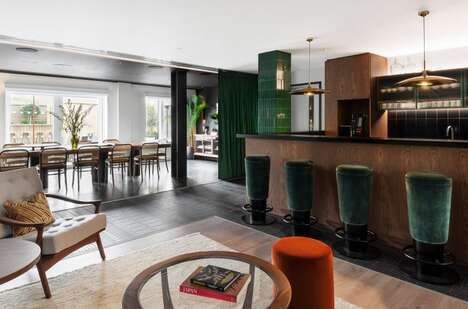 Ninja Theory's four-floor office design was intentionally created to look like a home or entertainment venue in the hopes of enticing people back to the workspace. Featuring interiors designed by London studio Tala Fustok, the Ninja Theory headquarters includes stunning spaces like a red bar and an all-blue cinema room.
Rich jewel-toned colors are carried throughout other interior spaces, echoing the immersive kind of virtual environments that are developed by the games company.
With people pushing back on the return to the office in favor of the comfort and convenience of working from home, office design is more important than ever. "With work-life boundaries becoming blurry, and as employees get more comfortable working from home, expectations for comfort and flexibility in the office environment are rapidly increasing," said Tala Fustok.
Image Credit: Gilbert McCarragher