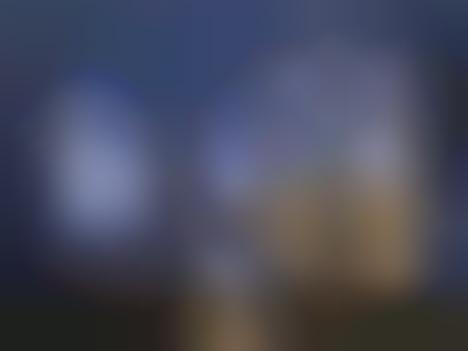 Gonzalez Haase AAS has designed a new cafe location for the German-based gluten-free bread company Aera. The newly revealed Aera café is located in Berlin's Rosenthaler Platz district and is impossible to ignore.
The storefront features a large window that makes the entire depth of the café visible to passing-by pedestrians. The restaurant is painted in Lapis Lazuli blue from floor to ceiling, which creates an alluring and atypical atmosphere. This gluten-free bakeshop is long and narrow and is furnished with wooden stools for patrons. The intensity of the blue hue changes throughout the day and depends on the natural light that shines through the storefront's glass façade.
A long, Lapis Lazuli blue-hued counter separates the customers from the staff and creates direction within the café. The new Aera café offers an unusual and intriguing way to purchase gluten-free treats and delicious drinks.
Image Credit: Thomas Meyer / Ostkreuz